RS33 Classic Cabin Fishing Boat
Engine Type: Outboard Engine
Hull Material: Fiberglass
V-Depth: 140cm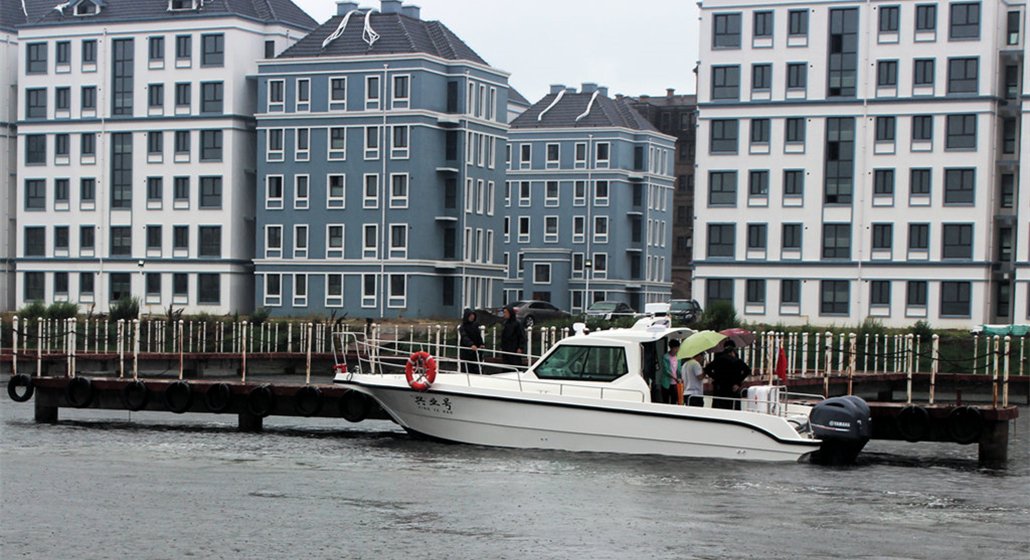 Engine Type: Outboard Engine
Hull Material: Fiberglass
V-Depth: 140cm

Draught: 50cm
Overall Length: 9.99cm
Hull Length: 8.08cm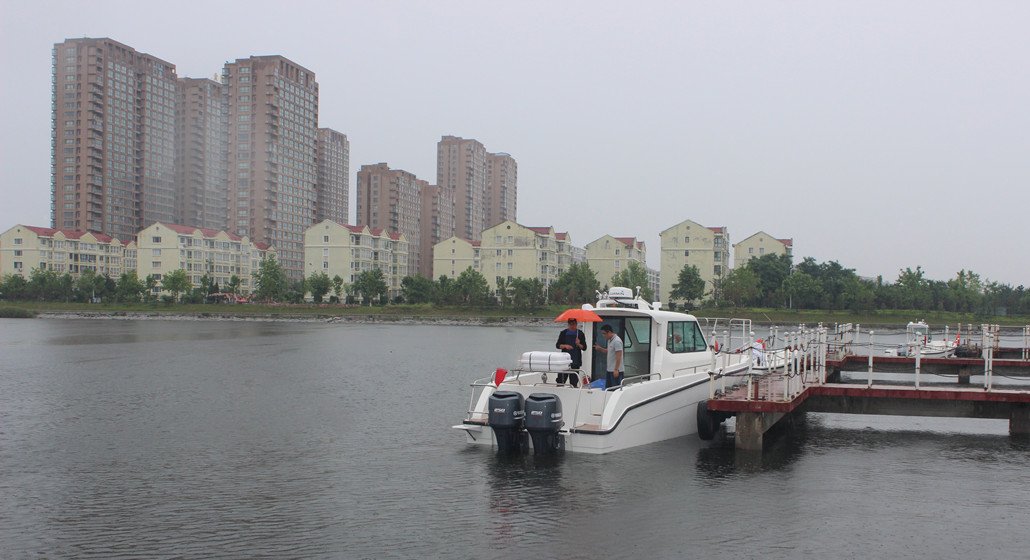 Draught: 50cm
Overall Length: 9.99cm
Hull Length: 8.08cm


Max Person: 8 Person
Max Speed: 36 Knot ( With 2 x 200HP Engine)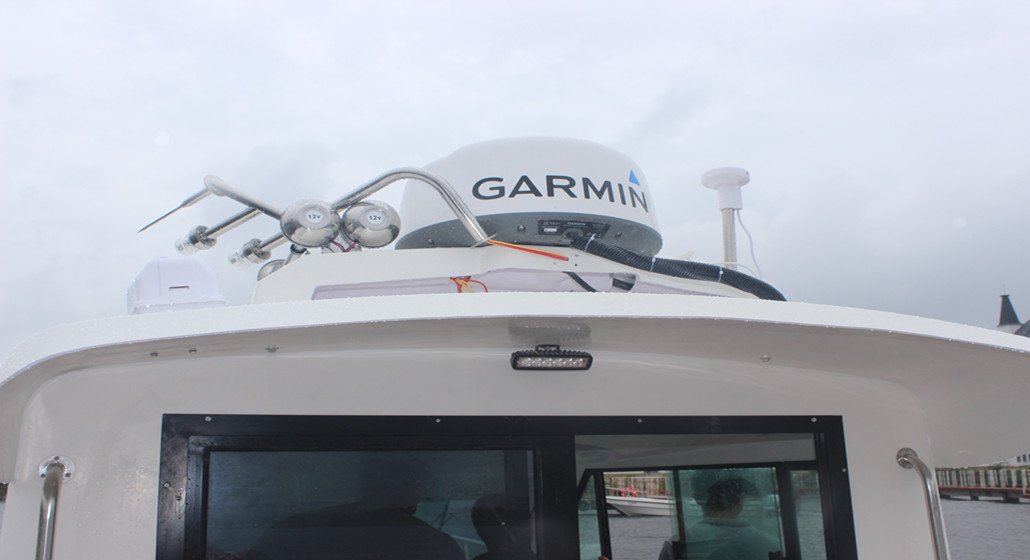 Max Person: 8 Person
Max Speed: 36 Knot ( With 2 x 200HP Engine)


Beam: 280cm
Net Weight: 5500lb/2500kg
Recommend Engine Power: 2 x 200HP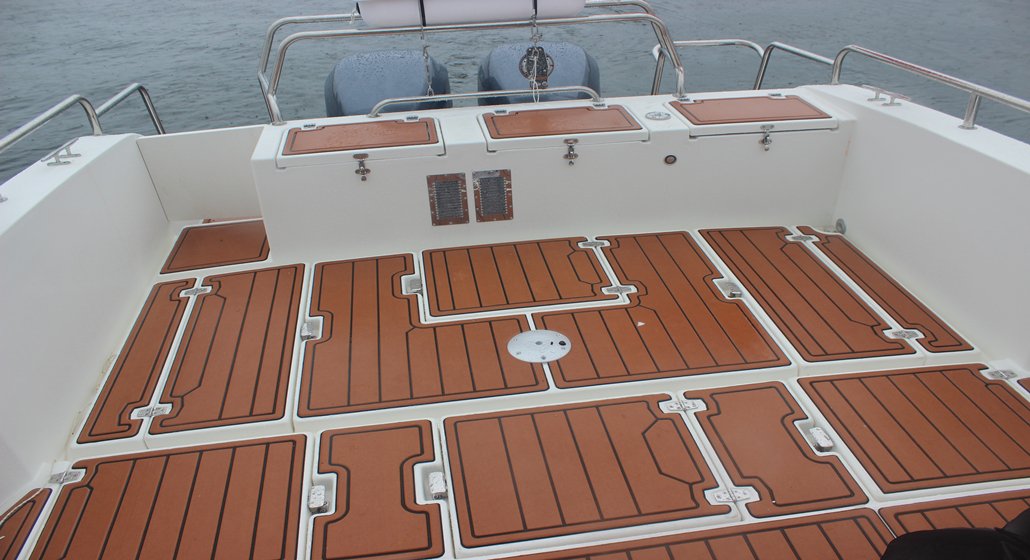 Beam: 280cm
Net Weight: 5500lb/2500kg
Recommend Engine Power: 2 x 200HP


Engine Type: Outboard Engine
Hull Material: Fiberglass
V-Depth: 140cm
Draught: 50cm
Overall Length: 9.99cm
Hull Length: 8.08cm
Beam: 280cm
Net Weight: 5500lb/2500kg
Recommend Engine Power: 2 x 200HP
Max Person: 8Person
Max Speed: 36 Knot ( With 2 x 200HP Engine)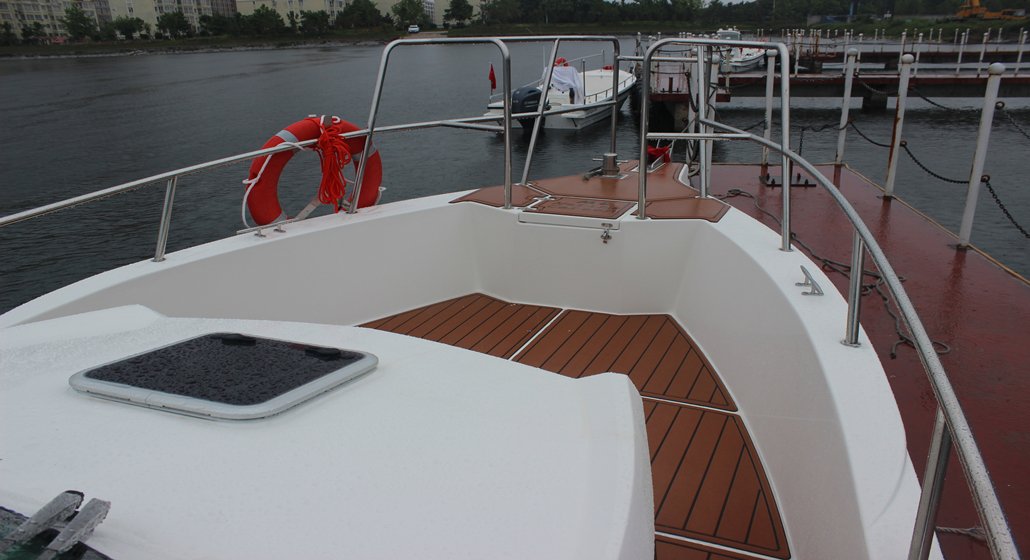 Engine Type: Outboard Engine
Hull Material: Fiberglass
V-Depth: 140cm
Draught: 50cm
Overall Length: 9.99cm
Hull Length: 8.08cm
Beam: 280cm
Net Weight: 5500lb/2500kg
Recommend Engine Power: 2 x 200HP
Max Person: 8Person
Max Speed: 36 Knot ( With 2 x 200HP Engine)

Product Details
Main Standard Equipment
1. Mooring Set: Anchor and anchor chains, bow roller, windlass system.
2. Stainless Steel AISI 316 Deck Hardware Set (Cleats, Bollards, U- bolts, Deck Hinges, Thru-hulls, etc)
3. Stainless Steel AISI 316 Rails Set
4. Cabin Set
(1). Crew Boat Seat
(2). Steering Wheel Set with Hydraulic Steering System
(3). Toughened glass windshield
(4). Windshield Wiper
(5). Cabin cushion set
(6). Cabin light
(7). Toilet
(8). Aluminum Door Set
(9). Portlight
(10). Console with electronic equipment positions.
5. Battery 12V 100A
6. 500L fuel tank set (fuel gauge, fuel level sensor,fuel deck filler,etc )
7. Deck spray
8. Fresh Water System (Pumps, 60L fresh water tank)
9. Fish hold tank
10. Boarding platform with stainless steel telescope ladder
11. Rod holders(8 pcs)
12. Life Jacket (8pcs) / Life buoy
13. Boat Fenders (G3 8pcs)
14. Navigation Lights Set
OPTIONAL EQUIPMENT
Double 150HP or 200HP YAMAHA,MERCURY,SUZUKI,HONDA or other brands 4 Stroke Outboard Engines
Raymarine Navigation, Rada and Fishfinder
EVA Teak floor
Live baitwell and bait staion
Boat trailer
Liferaft
Marine Generator
Marine A/C
VHF radio systerm
Blue tooth speaker
Folding seats for back deck
Inquire Now
If you have any questions or needs about the product, please fill in the following form and we will contact you as soon as possible.